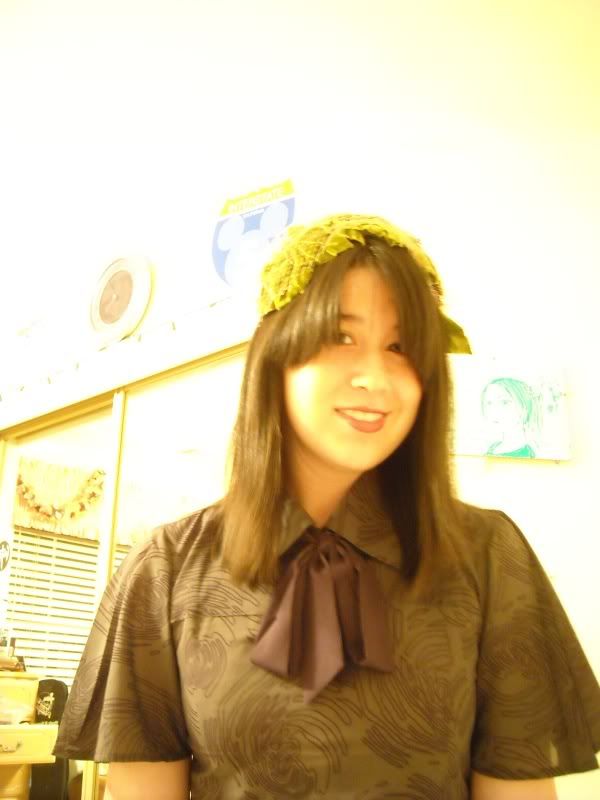 So I suspect that you've heard the new music on here?
In case you were curious, the first song is "Such Great Heights," (originally performed by The Postal Service, acoustically performed by Iron & Wine) covered by my amazing beau, Kyle.
The second song is "You Really Got a Hold on Me," (originally performed by The Miracles, covered by She & Him) covered by myself, randomly one night. I'm thinking that he and I need to get together and put together some actual cover recordings for my blog. 'twould be nice, wouldn't it?
The reason I asked him to record "Such Great Heights" for me is because I knew that long-distance, I would miss him dreadfully and would want something to listen to that could just remind me of him. This does more than that, because I've heard him play it in person, I get to hear his voice -- and if I close my eyes, I can almost imagine him in the room playing for me. It's a sweet token and I loved the song before. Now it's definitely become one of my favorites!
~~
Today I'm going to show my outfit from my brother's graduation party! I picked out the cutest ensemble, and remixed a dress that I wore to my brother's FIRST graduation party. I love the goldenrod color, and I really don't have enough of it. So I made my dress a skirt (for all intents and purposes, anyway). :D
i finally got some new shoes!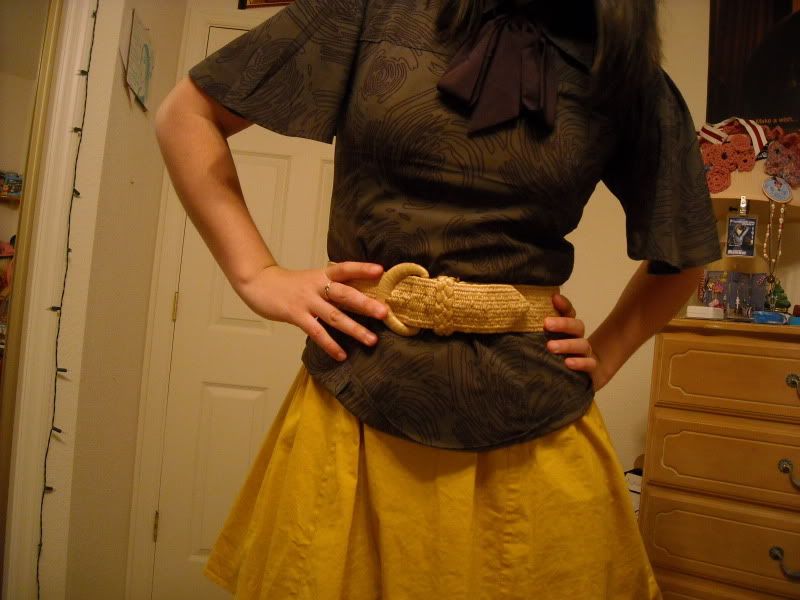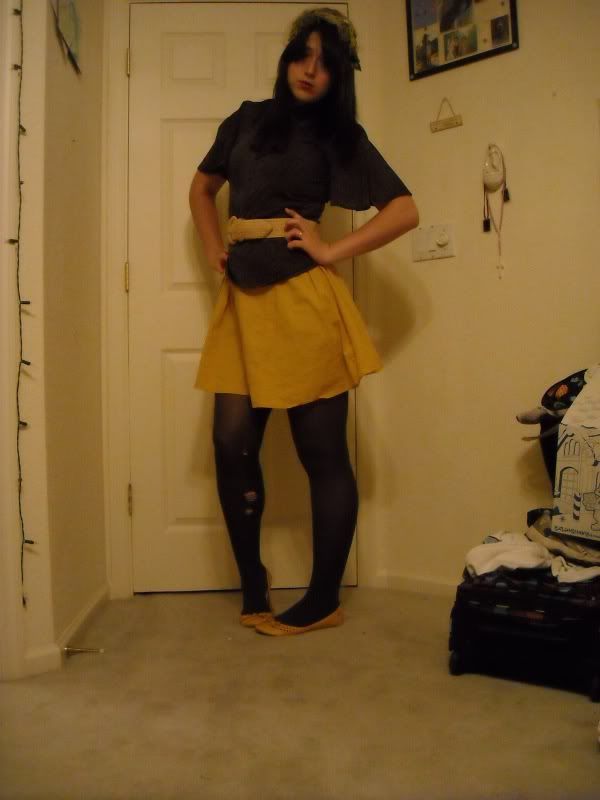 dress: gizzy via Modcloth, blouse: Tulle, hat: vintage via Eons, tights: Target, shoes: Hot Kiss via FF, belt: vintage