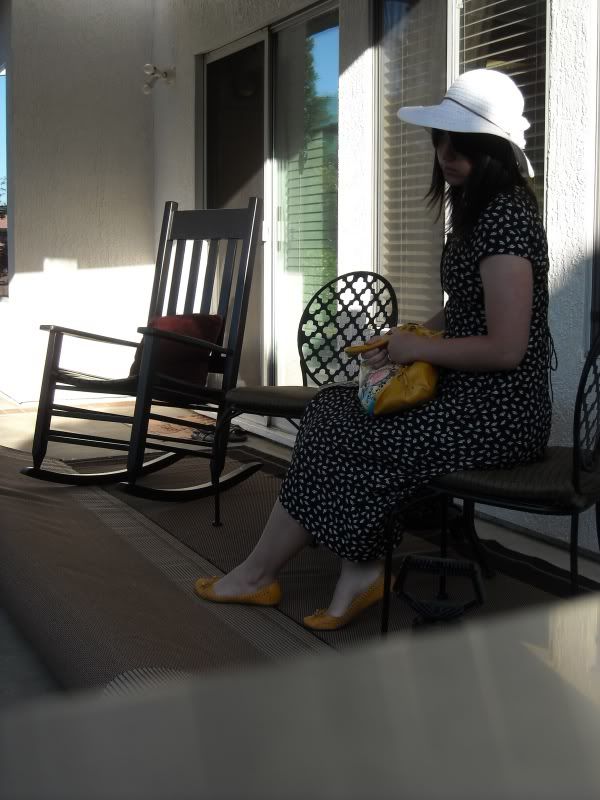 ~
"A hat is a flag, a shield, a bit of armor, and the badge of femininity. A hat is the difference between wearing clothes and wearing a costume; it's the difference between being dressed and being dressed up; it's the difference between looking adequate and looking your best. A hat is to be stylish in, to glow under, to flirt beneath, to make all others seem jealous over, and to make all men feel masculine about. A piece of magic is a hat." (Martha
Sliter)
Today i wore my new thrifted white hat dress -- and of course I had to wear my white hat to go with it!
Upon finding the above quote I was greatly pleased! My hats always make me feel more classy, more feminine, and something about them just adds a bit of mystery and intrigue to my wonderfully monotonous life.
white hat dress: thrifted, white sun hat: Target, yellow shoes: Hot Kiss via FF, purse: Disney!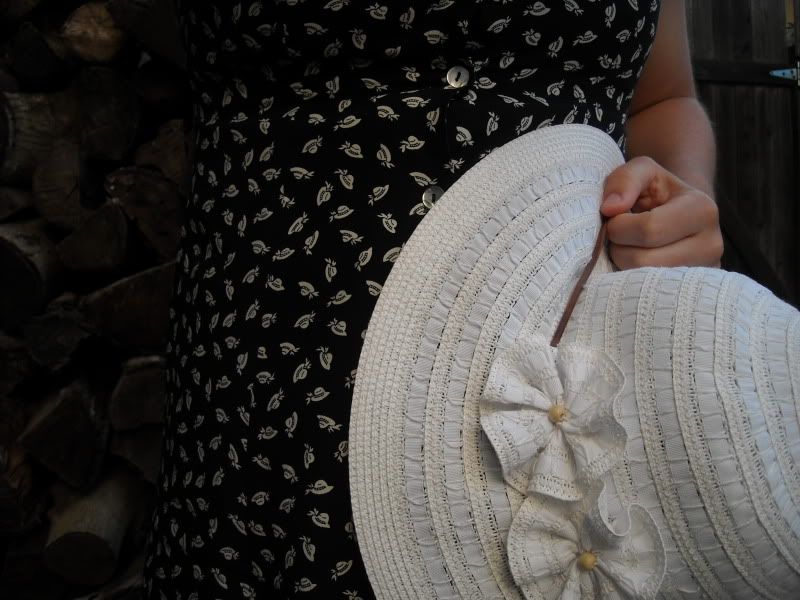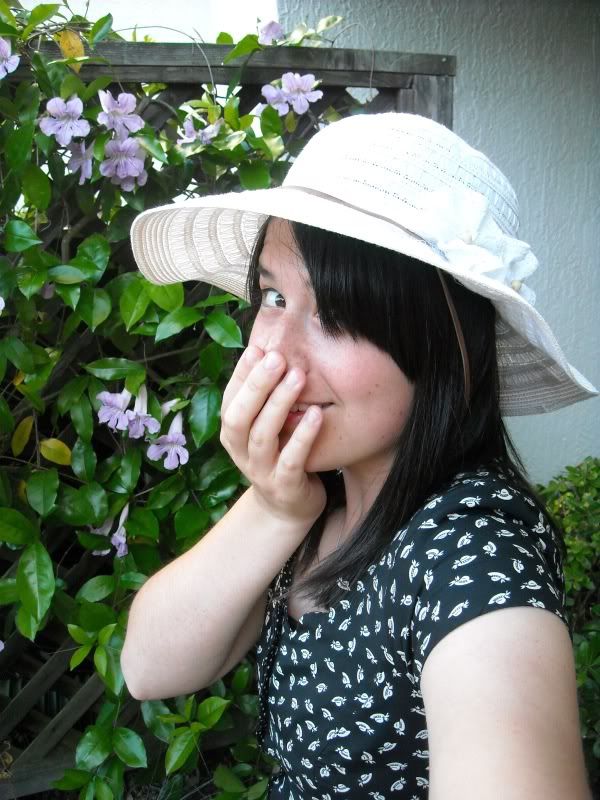 my most favorite bag that i own: it's a 21st birthday gift from my brother!
I love this "take" on the classic Disney "Alice" - i love paisley!!!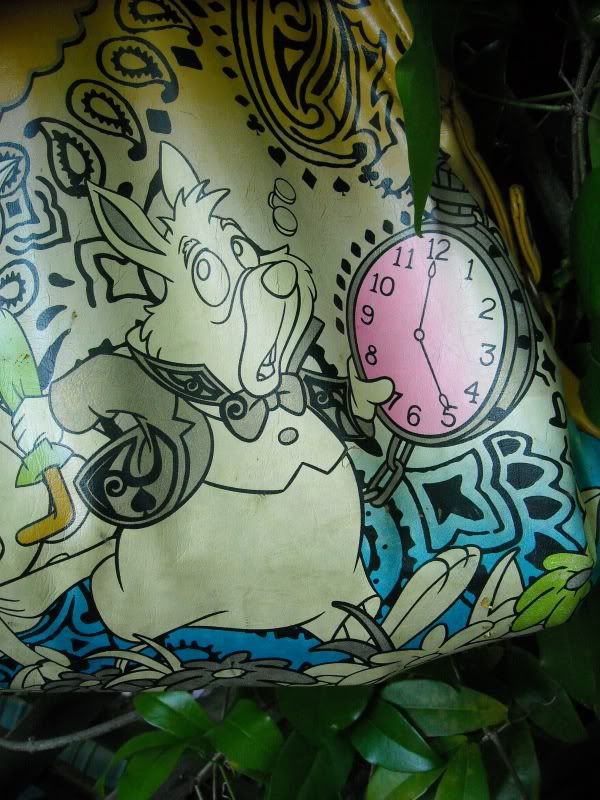 i'm late for a very important date ---- with my bed!
i'll be off now! au revoir!