wishing you were here somehow...
sometimes i deal with inadequacy -- feeling worthless and just downright like an abyss that everything just falls into hopelessly. It's sad when it happens, and I get tearful and depressed and I just don't want to see the world. but tonight, dear Kyle managed to help pull me out of that before I could fall too far. He lifted me out and reassured me, but set me on the right way gently, ever so gently, without hurting my poor frail self. (its hormones, i swear). i'm strong 28 days out of every 32, i swear.
it was so the opposite of how this day went though -- i was so upbeat and the 3 boys were great today and i even got my reading done for the Kant paper. my outfit was rockin and i was feeling on top of the world. then i had to go and bring up stuff. and my self-conscious nature related to stuff. goodness. why in the world do i do that?
long distance is tough but its not too much to fret over. its been about... 18 days since i last saw Kyle... so I can't complain too much. or at all, really. it's only hard when i cry.
it's then that i really need someone to just hold me and tell me it'll be alright.
and right now i have to pretend to be held.
though his words do a pretty good job... for now.
i'm being such a downer, i really am sorry bout that.
now lets post outfit pics because my outfit pics from today were happy and joyful and tons of fun to take. loved my outfit today -- it felt like a mix of "The Melancholy of Haruhi Suzumiya" + "Austin Powers" + "The Network" all at once. it was fabulous.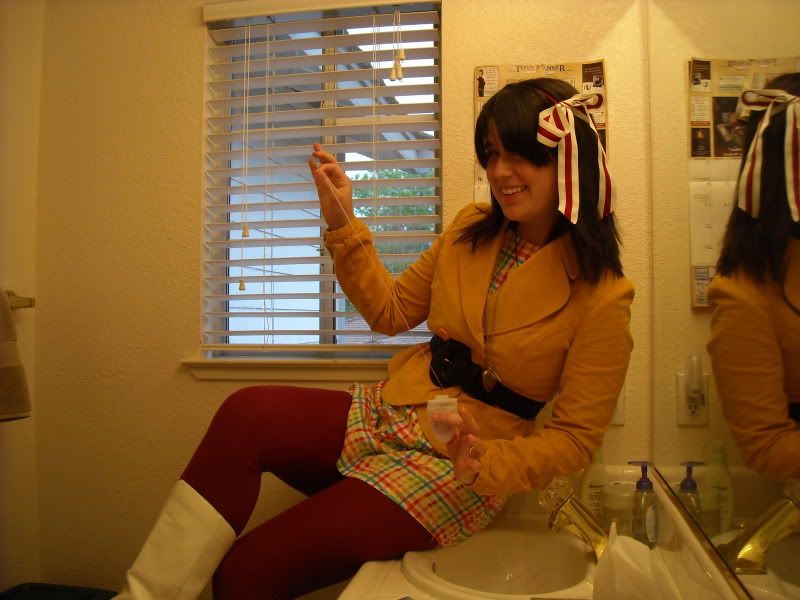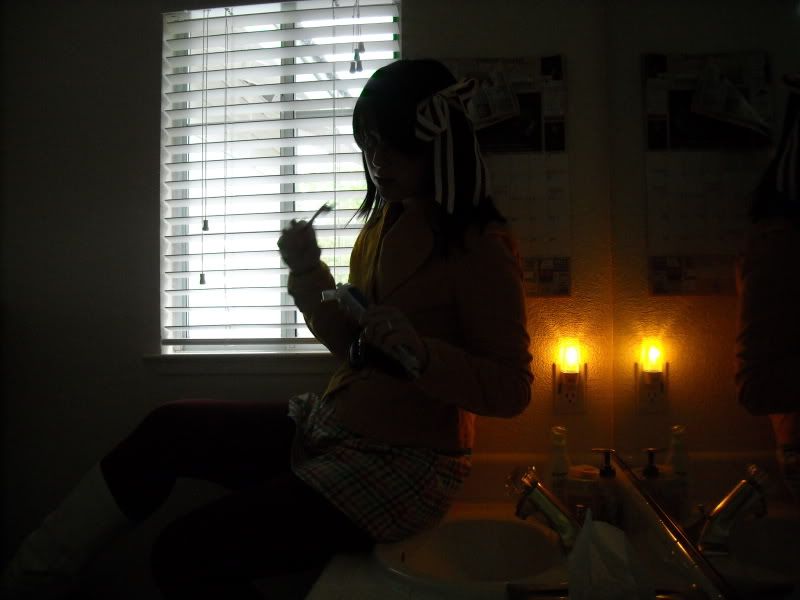 "what we try to do every night, Pinky... we're going to take over the world!!"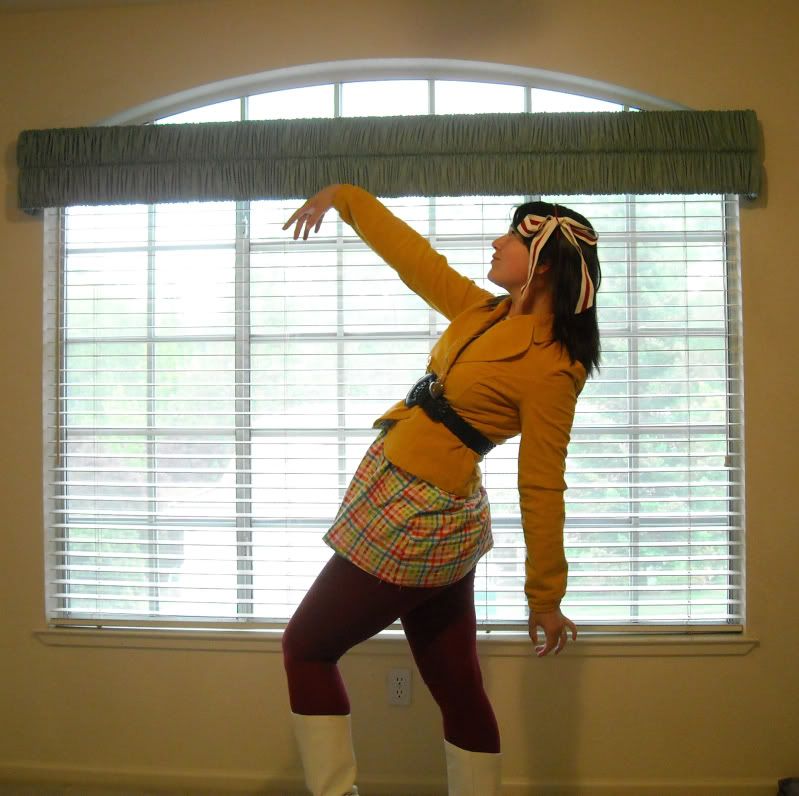 bow headpiece: handmade, corduroy jacket: Tulle, rainbow minidress: vintage handmade via Etsy, leggings: Sidecca, boots: via ebay, belt: vintage, "mirrorball" necklace: found in Rome -- Fossil I believe, heart necklace: Target